CALL FOR PROPOSAL SUBMISSION ON HYDROGEN FUEL CELL VEHICLES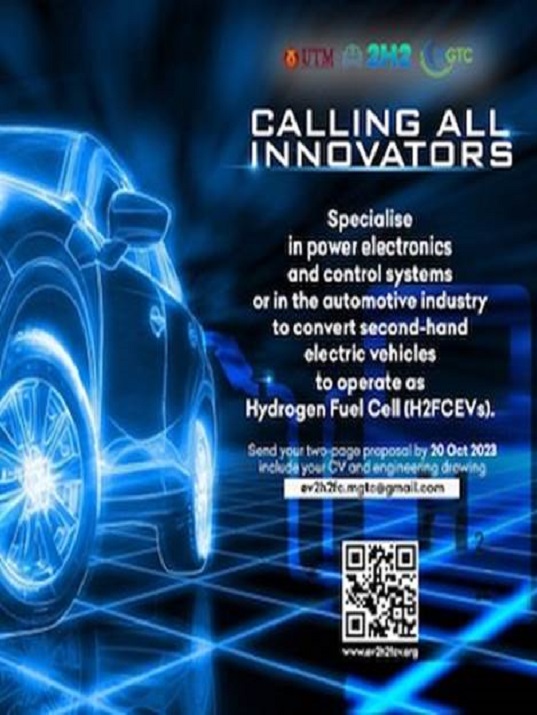 Greetings from the Academy of Sciences Malaysia.
Hydrogen is the most dominant energy Carrier in the 21st century. Malaysia has yet to realise fully the potential of generating green hydrogen from all renewable energy sources, namely, off-grid hydroelectric schemes, solar PV, and ocean thermal energy with at least 26 GW capacity.
In conjunction with the International Greentech & Eco Products Exhibition and Conference Malaysia (IGEM) 2023, Universiti Teknologi Malaysia (UTM), Malaysian Green Technology and Climate Change Corporation (MGTC), and 2H2 would like to call for an innovator to take part by showcasing their proposal on Hydrogen Fuel Cell Vehicles.
If you are an innovator specialising in power electronics and control systems or in the automotive industry to convert second-hand electric vehicles to operate as Hydrogen Fuel Cell (H2FCEVs), submit your two-page proposal to MGTC now. Please include your CV and engineering drawing. You can do so by email at ev2h2fc.mgtc@gmail.com.
In this regard, we would appreciate it if you also further disseminate this call for proposal submission to your contacts. Visit www.ev2h2fcv.org for more information.