REQUEST FOR RDCI PROPOSALS 2024/2025 - CREST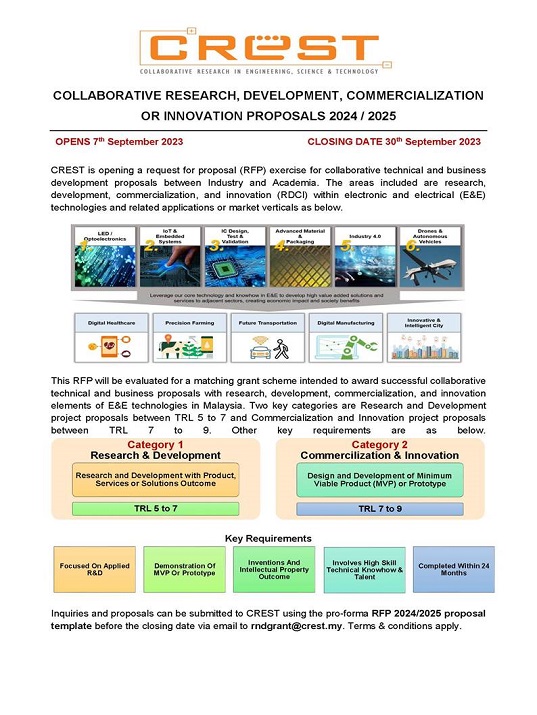 Greetings from Collaborative Research in Engineering, Science and Technology (CREST)
CREST is opening a call for project proposal between 7th September 2023 to 30th September 2023 for collaborative technical and business development proposal with Industry and Academia in advanced electronic and electrical (E&E) technologies and related market verticals.
The proposal shall be on Research, Development, Commercialization and/or Innovation (RDCI) projects within E&E technologies and related applications. The submitted RFP proposals will be evaluated for a matching grant scheme intended to award good and viable collaborative technical and business proposals. Two key categories for proposals are Research and Development project proposals between TRL 5 to 7 and Commercialization and Innovation project proposals between TRL 7 to 9. Please refer to attached RFP flyer for more details.
Project Proposal forms and guidelines are as attached. Other related terms and condition may apply.
We welcome completed proposal form and other supporting details or enquiries to be sent to email rndgrant@crest.my before30th September 2023.
Thank you.