NIPPON SHEET GLASS (NSG) FOUNDATION 2024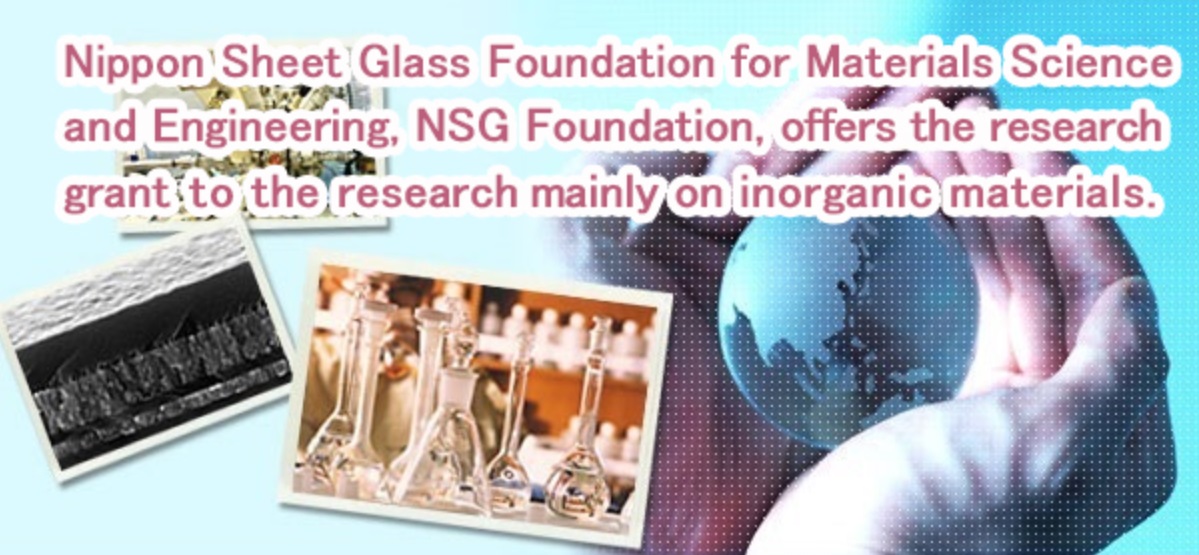 Nippon Sheet Glass Foundation for Materials Science and Engineering is now about to start inviting researchers to enter for our overseas research grant in 2024.
The information will be able to download in the following URL from 31st July; http://nsg-zaidan.or.jp/index_en.html
We accepted 42 applications from your university and provided the research grant to three researchers of them last year. It is our pleasure to circulate the information to the researchers who may have interest in our research grant. We look forward to receiving many applications from your university. If you have questions, please do not hesitate to contact with us.
NIPPON SHEET GLASS FOUNDATION FOR MATERIALS
Sumitomo Fudosan Mita Twin Bldg. West Wing
5-27, Mita 3-Chome, Minato-ku, Tokyo, 108-6321 Japan
Phone: +81-3-6757-1203 Fax: +81-3-6757-1204