IEEE INTERNATIONAL CONFERENCE ON SENSORS & NANOTECHNOLOGY (SENNANO 2023) - PUTRAJAYA, MALAYSIA, 26 & 27 SEPTEMBER 2023
We are pleased to invite you to participate in the IEEE International Conference on Sensors and Nanotechnology (SENNANO 2023). This event will be from 26th & 27th September 2023 at The Everly Putrajaya Hotel, Putrajaya, Malaysia.
SENNANO 2023 presents 7 International Keynote Speakers and 8 Invited Speakers. The conference will bring together engineers, scientists, and researchers from around the world to explore the latest advancements and trends in sensors and nanotechnology. It will focus on the design, development, and application of sensors, with an emphasis on nanotechnology. It will also provide an opportunity for attendees to network and exchange ideas.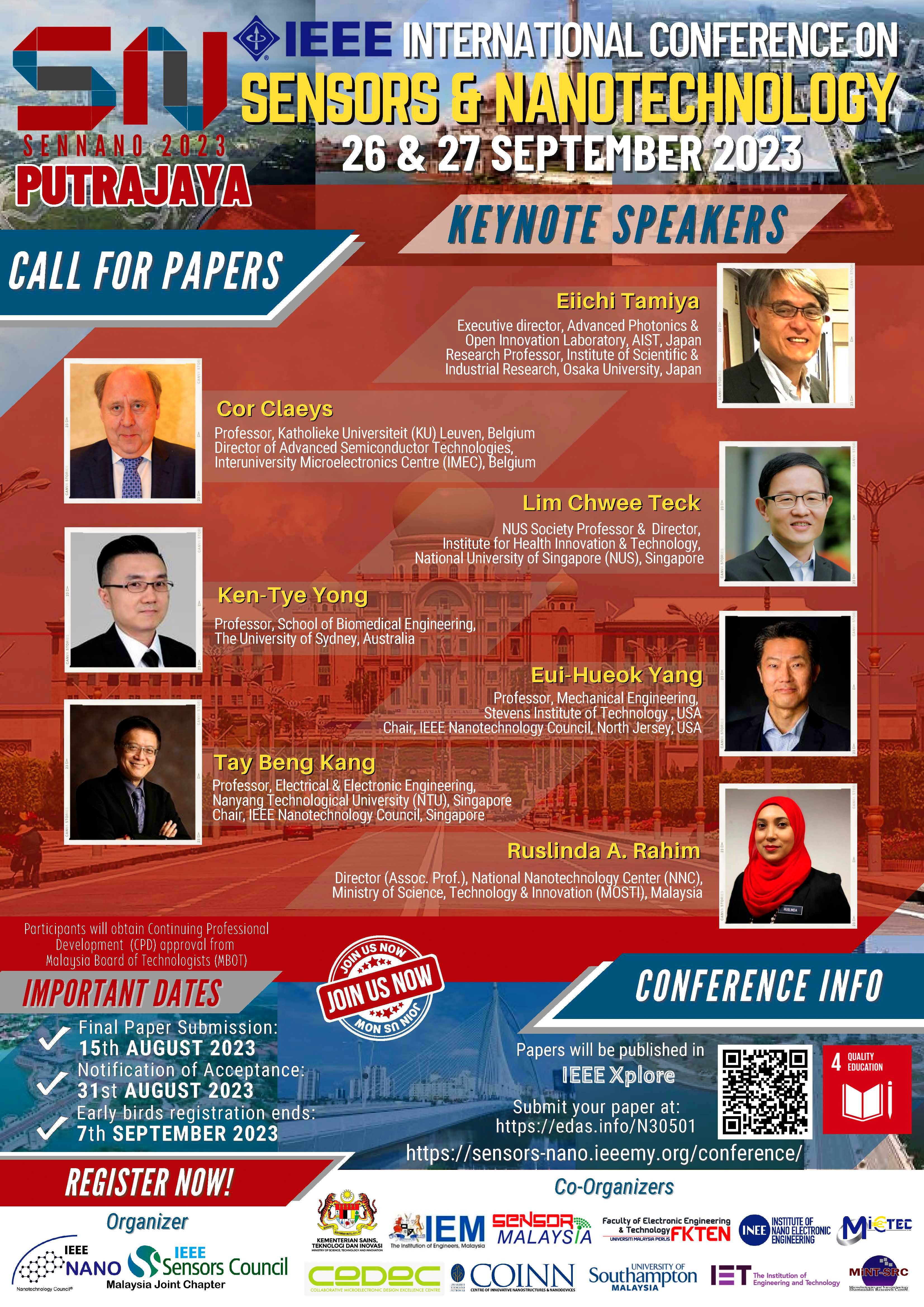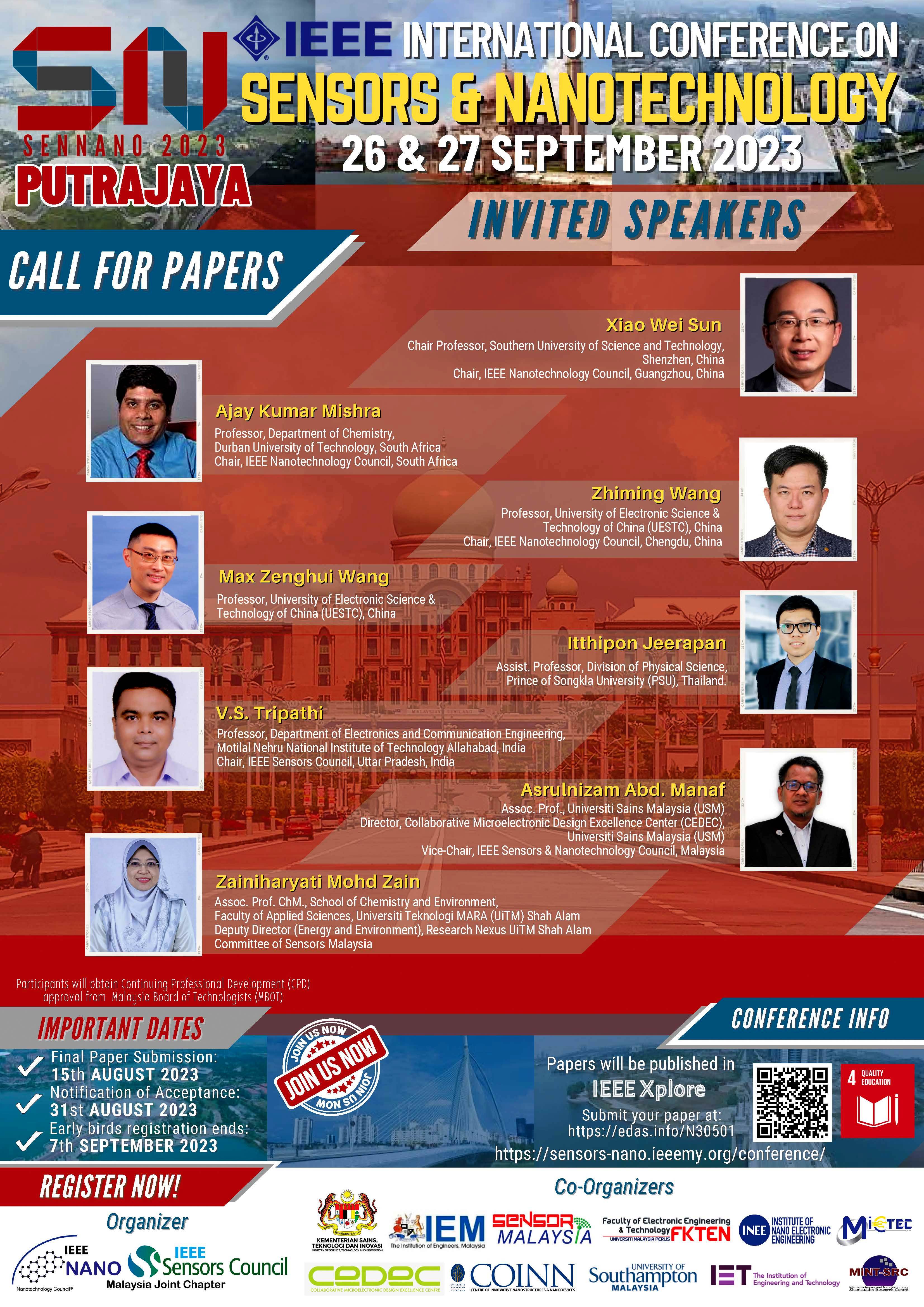 CONFERENCE DATE: 26-27 September 2023
Final paper submission: 15th August 2023
Notification of acceptance: 31st August 2023
Early bird registration ends: 7th September 2023
Do not miss the opportunity to get an insight into all the latest research and developments in sensors and nanotechnology from the keynote speeches, invited sessions, and oral presentations. The previous iteration of the conference welcomed participants from over 25 countries, including Japan, Thailand, Indonesia, India, Poland, the Czech Republic, the UK, and more!