USM STRENGTHENS RESEARCH RELATIONSHIPS WITH UNIVERSITÉ DE LORRAINE, FRANCE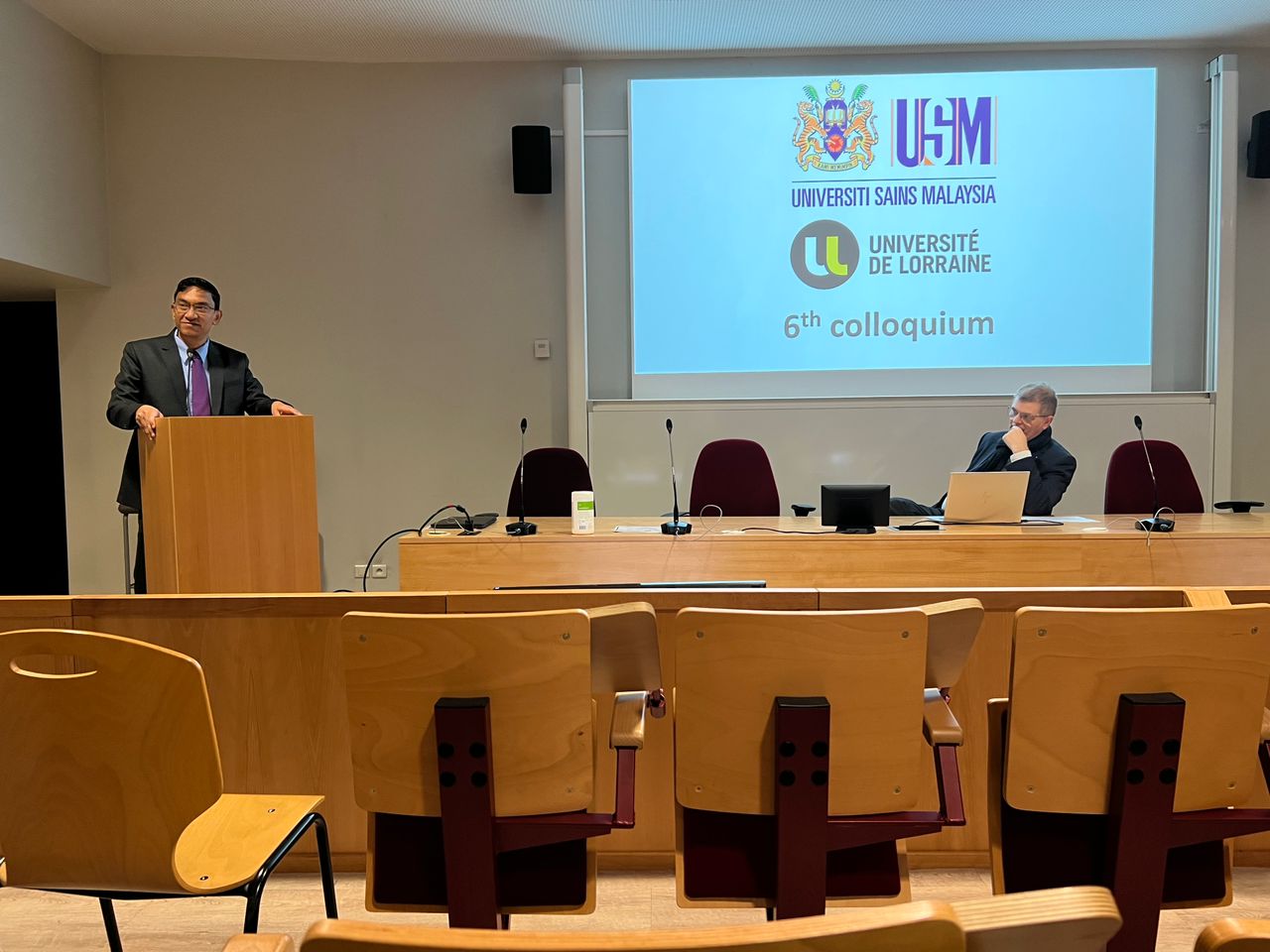 PARIS, FRANCE, 14 March 2023 – Universiti Sains Malaysia (USM) strengthened its relationship with the Université de Lorraine (UL) of France through the 6th USMUL Colloquium 2023 held today.
The colloquium was attended by approximately 40 researchers and academicians, where presentations from USM and UL were done, including pitching for USM-UL matching grant applications.
Among the new areas to be explored together are Sports Science, Artificial Intelligence (AI), Education, Literacy and Medical Physics.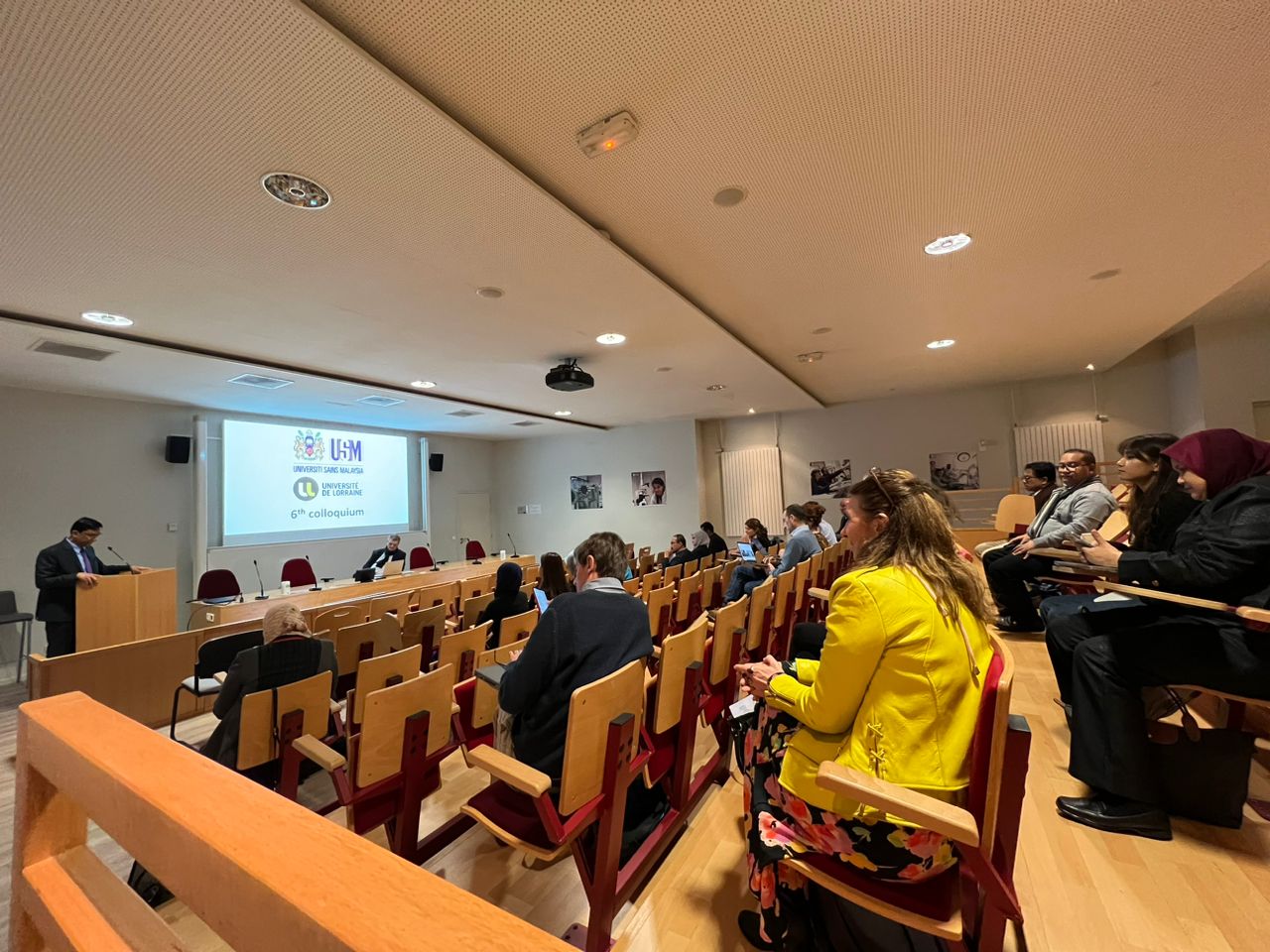 Present at the ceremony was the President of UL, Professor Dr. Helene Boulanger; Vice President of International and European Network UL; Professor Dr. Karl Tombre; and Director of the International Office, Nathalie Fick.
Also present was the Deputy Director of USM Research Creativity and Management Office (RCMO), Associate Professor Dr. Mohd Hazwan Hussin.
In the opening speech at the event, USM Vice-Chancellor, Professor Dato' Ir. Dr. Abdul Rahman Mohamed said, this colloquium signifies the strength of bilateral relations between both institutions that have been established for the past 20 years.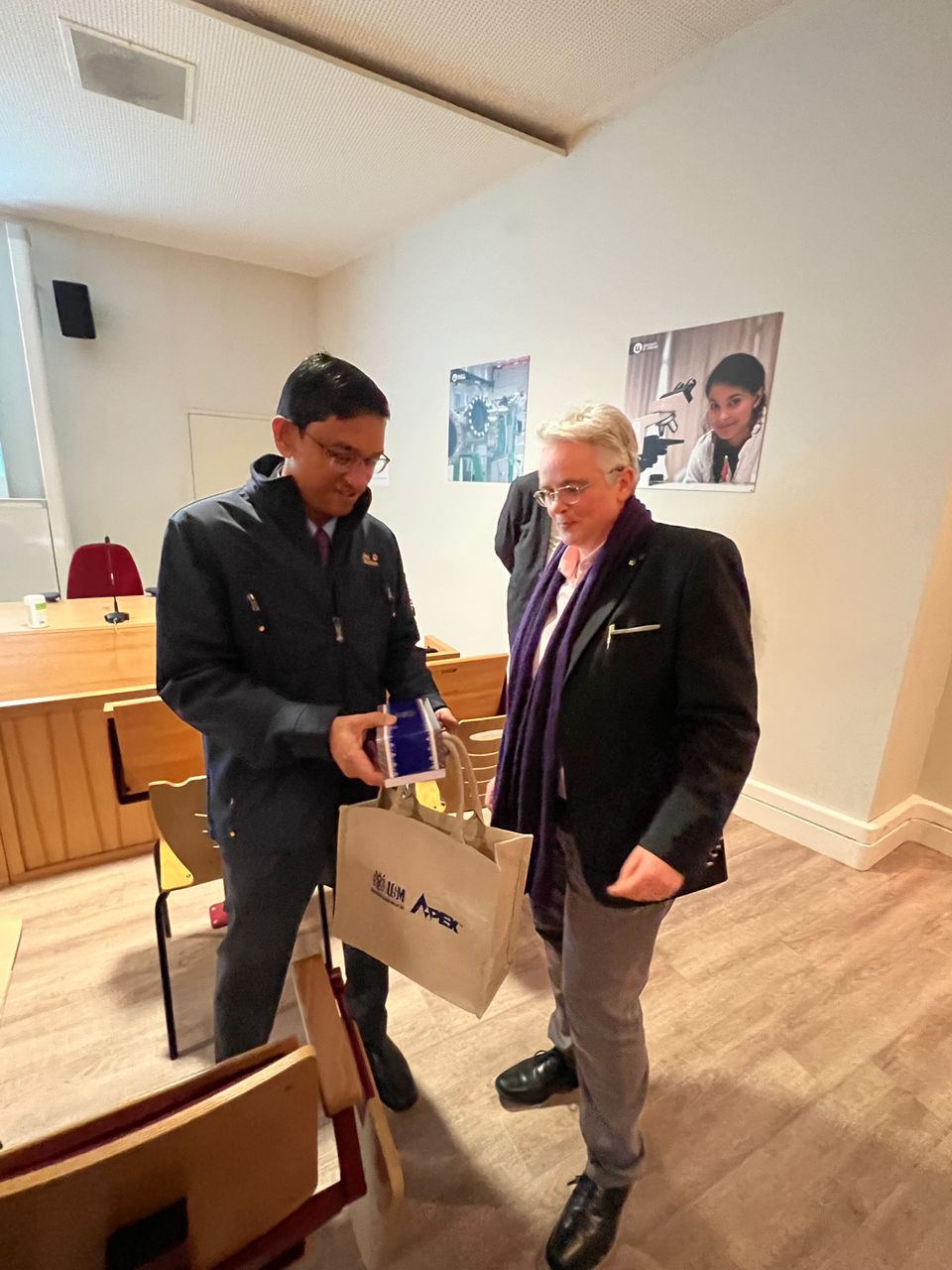 "Today, these two higher educational institutions that are more than 10,000 kms apart meet to share the uniqueness, strength and contribution of their respective academics through a platform for scholars and researchers to share ideas, findings and knowledge," said Abdul Rahman.
He added, this allows both parties to create a space to learn about each other, as well as being together to further expand the relationship and collective understanding in science, technology and humanities.
The USM-UL relationship has successfully produced 11 PhD graduates; 5 successful PHC and MATCH grants between 2019 and 2021; having multiple mobility activities; produced more than 70 joint publications and held appointments of visiting professors.
"We have just launched the USM-UL Matching Grant 2023, which is aimed to foster interdisciplinary collaboration and to encourage the sharing of knowledge and resources between our institutions," he said.